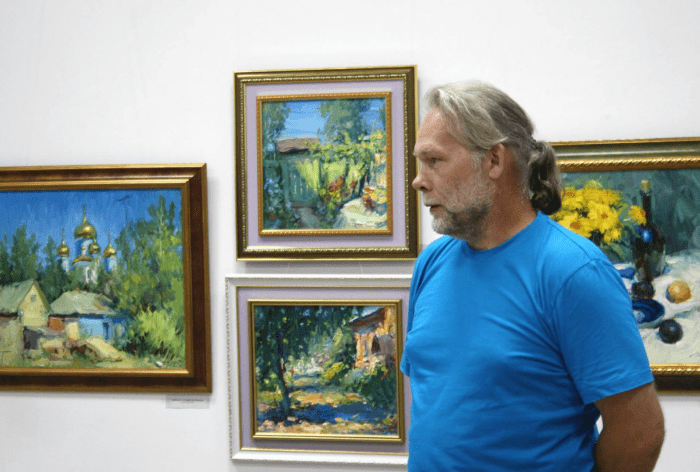 Demiyanov Yuriy Vasilyevich is a painter. Born in 1964. Graduated from the Art and Graphic Faculty of Lipetsk State Pedagogical University.
Yuriy Demiyanov is a regular participant of various exhibitions in Voronezh, Lipetsk, Moscow and other cities. Plein-air painting – painting directly in nature, fills the artist's works with emotions that do not leave the audience indifferent. Works written with a broad brush stroke in a free manner always attract lovers of painting. Yuriy Demiyanov strives to immerse the viewer in the atmosphere of his artistic worldview, trying to make the priority of exhibition activities the holding of personal exhibitions or the creation of Internet sites like this, where the viewer will immerse himself in the author's world of painting by the artist Yuriy Demiyanov.
The artist lives in the city of Zadonsk, Lipetsk region, it is between Voronezh and Yelets. The town is familiar to almost everyone passing along the M4 highway "Moscow-South".